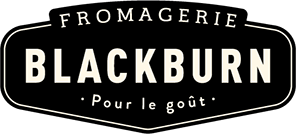 Le Secret is a small artisanal cheese with a white bloomy rind and a velvety, very runny interior. Its fresh milk flavour presents a hint of salt and bitterness. Cheesemaker Maurice Dufour holds the secret to his recipe… To eat it, remove the rind from the top and enjoy it to the heart. When young, it can be enjoyed like any other soft cheese. It may be frozen.
| | |
| --- | --- |
| Cheesemaker | Maison Maurice Dufour |
| Type of milk | Sheep's milk |
| Type of paste | Runny |
| Type of rind | Bloomy |
| Formats | • Fixed weight 6 x 170 g (#10170) |
| Moisture | 55 % |
| M.F. | 24 % |
Food and wine pairing
Sweet, delicately salted, it is pleasantly tasted on a good slice of fresh bread or, why not, on a pan of mushrooms or hash browns.
Technical informations
Origin of milk / Treatment: sheep's milk
Ripening: 21 days
Shelf like: 21 to 25 days after thawing
Ingredients: Made from sheep's milk, salt, microbial enzyme, bacterial culture
Manufacturing: Artisan
Allergen: Milk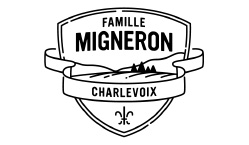 Maison d'Affinage Maurice Dufour
An amateur agronomist, visionary and nature lover, Maurice Dufour patiently and authentically produces his fine cheeses. Being one of the pioneers in the micro-cheese dairy field in Quebec, Maurice creates quality artisanal cheeses that have earned him the reputation he has today. Using mountain-sourced spring water and sheep milk from their flock, the Maurice Dufour Cheese Refinery makes no compromises when it comes to sourcing its raw materials.