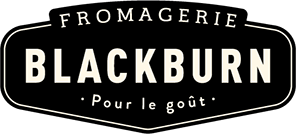 Le Bleu de Brebis Charlevoix
Le Bleu de Brebis de Charlevoix is a strong blue cheese with a greyish rind and plenty of blue veins in its yellow-beige interior. It features sharp mushroom and cream aromas and reveals a pungent, slightly salty and bitter taste. Introduced in 2009, Le Bleu de Brebis de Charlevoix is made with milk from the Dufour Family's ewe herd.
| | |
| --- | --- |
| Cheesemaker | Maison Maurice Dufour |
| Type of milk | Sheep's milk |
| Type of paste | Blue-veined |
| Type of rind | Natural |
| Formats | • Fixed weight 6 x 100 g (#10105) |
| Moisture | 41 % |
| M.F. | 28 % |
AMERICAN CHEESE SOCIETY 2011
WINNER: BLUE CHEESE MADE OF EWE'S MILK OR MIXED MILK, CRUST WASH OR NATURE
Food and wine pairing
Spread small pieces of this cheese on a salad of bitter foliage (watercress, endives, even radicchio) and pear or apples.
Wines
Ice cider
Technical informations
Origin of milk / Treatment: sheep's milk
Ripening: 5 months
Shelf life: 60 to 75 days (whole wheel)
Ingredients: Made with sheep's milk, salt, rennet, bacterial culture, P. Roqueforti
Manufacturing: Artisan
Allergen: Milk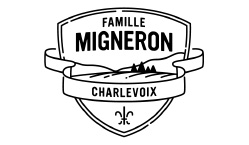 Maison d'Affinage Maurice Dufour
An amateur agronomist, visionary and nature lover, Maurice Dufour patiently and authentically produces his fine cheeses. Being one of the pioneers in the micro-cheese dairy field in Quebec, Maurice creates quality artisanal cheeses that have earned him the reputation he has today. Using mountain-sourced spring water and sheep milk from their flock, the Maurice Dufour Cheese Refinery makes no compromises when it comes to sourcing its raw materials.