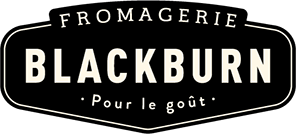 Le Ciel de Charlevoix is a rather sharp blue cheese with a greyish rind featuring aromas of mushroom and cream. It has a creamy texture and a slightly salty taste, with a spicy end note. Le Ciel de Charlevoix was the first cheese to be made right at the dairy. It was been in production since 2000.
Cheesemaker
Maison Maurice Dufour
Type of milk
Cow milk
Type of paste
Blue-veined
Type of rind
Natural
Formats
• Fixed weight 6 x 100 g (#10100)
• Wheel 1 x 2,5 kg (#10250)
Moisture
39 %
M.F.
27 %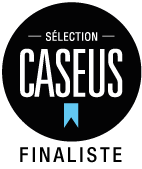 2009 Canadian Cheese Competition – Cheese Blueberry Cheese Winner
2014, Canadian Fine Cheese Competition – Finalist Category Best Blue Cheese
2018, Selection CASEUS, Blue cheese
Food and wine pairing
One can imagine a pizza filled with thin slices of potato, strong Italian sausage and rosemary.
Wine
Its power will be measured against a port or other fortified wines.
Technical informations
Origin of milk / Treatment: Whole cow milk
Ripening: Minimum 60 days
Shelf life : 60 to 75 days (wheel only)
Ingredients: Made of whole milk, salt, rennet, bacterial culture, P.Roqueforti
Manufacturing: Artisan
Allergen: Milk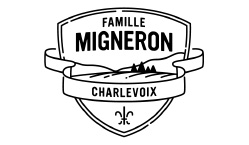 Maison d'Affinage Maurice Dufour
An amateur agronomist, visionary and nature lover, Maurice Dufour patiently and authentically produces his fine cheeses. Being one of the pioneers in the micro-cheese dairy field in Quebec, Maurice creates quality artisanal cheeses that have earned him the reputation he has today. Using mountain-sourced spring water and sheep milk from their flock, the Maurice Dufour Cheese Refinery makes no compromises when it comes to sourcing its raw materials.