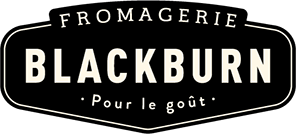 La Tomme d'Elles is an artisanal cheese with a white-spotted brownish rind. It has a beige paste boasting floral aromas and a rather pronounced fruit and herb taste. La Tomme d'Elles is a tribute to women in general… and to the cheesemaker's mother and mother-in-law in particular. Originally the cheese's label was a montage of two photos from 1945 and 1965 featuring these two ladies at age 20.
Cheesemaker
Maison Maurice Dufour
Type of milk
Cow milk and sheep's milk
Type of paste
Semi-firm
Type of rind
Natural
Formats
• Fixed weight 6 x 100 g (#10103)
• Wheel 1 x 2,5 kg (#10253)
Moisture
35 %
M.F.
32 %
2011, American Cheese Society – Open category. Cheese from sheep's milk or mixed milk
2011, CASEUS – Mixed milk cheeses
Food and wine pairing
A perfect complement to a charcuterie platter
Wines
With a light red (think of a Gamay from Beaujolais or Ontario).
Technical informations
Origin of milk / Treatment: sheep's milk and whole cow milk
Ripening: 160 days
Shelf life: 60 to 90 days (wheel seulement)
Ingredients: Made from sheep's milk and whole cow's milk, salt, rennet, bacterial culture
Manufacturing: Artisan
Allergen: Milk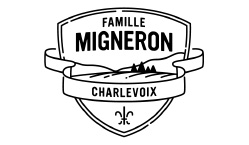 Maison d'Affinage Maurice Dufour
An amateur agronomist, visionary and nature lover, Maurice Dufour patiently and authentically produces his fine cheeses. Being one of the pioneers in the micro-cheese dairy field in Quebec, Maurice creates quality artisanal cheeses that have earned him the reputation he has today. Using mountain-sourced spring water and sheep milk from their flock, the Maurice Dufour Cheese Refinery makes no compromises when it comes to sourcing its raw materials.