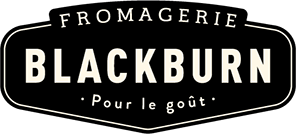 An artisanal cheese of medium intensity, La Tête à Papineau has an orangey rind and a cream-coloured, smooth, unctuous paste. Its aromas are fruity and lactic, with an animal note. It boasts vegetal and fruity flavours with a hint of hazelnut. The name of this cheese, introduced in 2011, makes reference to a common French expression "ça ne prend pas la tête à Papineau," meaning that you don't need to be as smart as Louis-Joseph Papineau to understand a situation. The Papineau manor, erected at Montebello in 1850, is pictured on the package.
| | |
| --- | --- |
| Cheesemaker | Fromagerie Montebello |
| Type of milk | Cow milk |
| Type of paste | Semi-firm |
| Type of rind | Washed |
| Formats | • Wheel 1 x 1,9 kg (#12190) |
| Moisture | 47 % |
| M.F. | 28 % |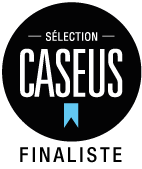 Finalist at the 2015 and 2017 CASEUS Selection, category Semi-firm cheese with washed rind, mixed or natural.
Food and wine pairing
Wine:
Cider, sweet sake
Beer:
Serve with a beer with a heavier hop taste.
Technical informations
Origin of milk / Treatment: Whole cow milk / Pasteurization
Ripening: 60 days
Shelf life:
Ingredients: Pasteurized milk, salt, rennet, calcium chloride, bacterial culture.
Manufacturing: Artisan
Allergen: Milk
La Fromagerie Montebello
For years, Alain Boyer made cheese at Fromagerie in Plaisance, and then went in another direction… without ever forgetting his trade. In 2011, stars realigned. Fromagerie Montebello was born in the heart of the Petite-Nation, to cheese lovers' delight who first adopted Tête à Papineau cheese enthusiastically!