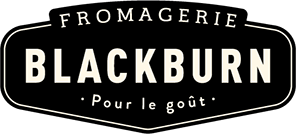 Napoléon reveals a lactic aroma with fruit and vegetal notes that linger in the mouth, giving way to a spicy note. This firm pressed and cooked farmhouse cheese is surface-ripened for six to nine months. It's made from pasteurized milk from the family farm's herd of Holstein cows. Underneath its pink-orange rind is a golden-hued paste. Serve Napoléon cheese with fresh fruit or add it to your grilled ham and cheese or any other favourite sandwich. On pasta, in quiches and omelettes or on a tasting platter, Napoléon will delight family and friends at get-togethers. Its name was chosen to honour Napoléon Blackburn, the founder of the Blackburn business, which now includes the farm and cheese dairy.
Cheesemaker
Fromagerie Blackburn
Type of milk
Cow milk
Type of paste
Semi-firm
Type of rind
Natural
Formats
• Wheel 1 x 2,8 kg (#14998)
• Fixed weight 9 x 130 g (#14999)
Moisture
39 %
M.F.
31 %
Food and wine pairing
Port jelly, sweet peppers and rillettes.
Light red:
Region / appellation: Beaujolais, generic Burgundy, generic Bordeaux, upper Mâcon, Valpolicella.
Varietal: Gamay, Merlot, Pinot Noir.
Strong whites:
Varietal: Chardonnay (oak), Gewürztraminer.
Technical informations
Origin of milk / Treatment: Whole cow milk / Pasteurization
Ripening : 6 months
Shelf life: 60 to 75 days (whole wheel)
Ingrédients :Pasteurized whole milk, salt, calcium chloride, rennet, bacterial cultures.
Manufacturing: Farm-made and artisan
Allergen: Milk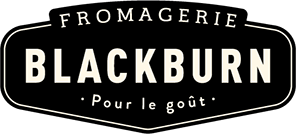 La Fromagerie Blackburn
Four generations of the Blackburn family have lived on the fertile lands where the cheese dairy is located. Its 90 years of history began with Napoléon Blackburn, who embarked upon the big farming venture in 1926. With its herd of Holsteins numbering more than 250, the dairy farm boasts excellent milk, whose quality can be traced back to the rich boreal soil, which also gives its cheese dairy products a remarkably distinctive taste.